The second critter is done. It was quite fun to paint.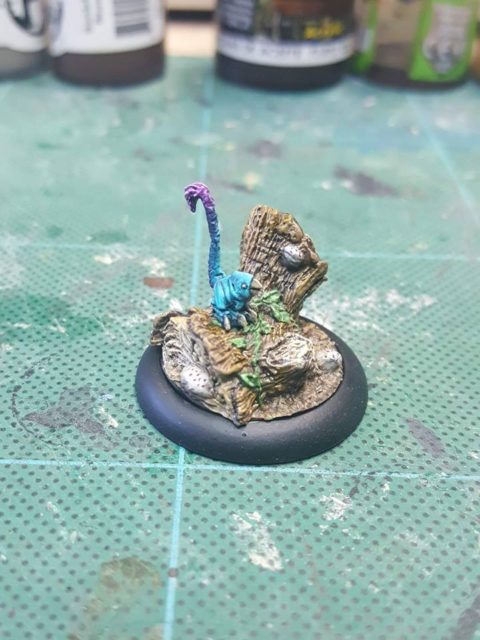 Are you tempted to add any flock to the base, or do you prefer the cleaner painted look?

The second one does have more ground on it. I'll let them wait a bit and check out my basing supplies, to see if it's worth it or not.